Last night I had a discussion on Twitter which - as is often the case - led to some reflection.
Travel with me in my Way-Back Machine - we're going to college.
Specifically to my Philosophies of Music Education class (Which, spoiler, was the only music class I ever received a C in. More on that later.) - I'm sure, if you're a teacher you had a Philosophy of Ed class - I had to take that one too - so you know that the purpose of a class like this is to study different schools of thought on pedagogy and student learning to help you develop your own ideas of what teachers
do.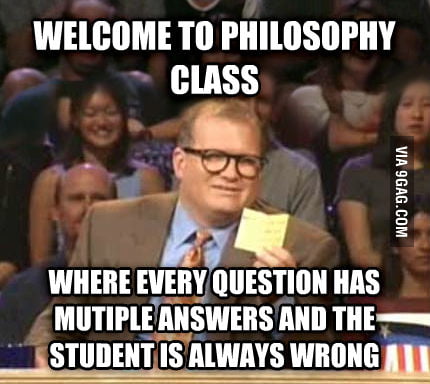 As I'm sure you can imagine, I was a very opinionated student in this class. My instructor didn't much care for me and my ideas, and honestly, that feeling was mutual. He was of the thought that music instruction was a privilege and that the most talented students deserved the most attention. Now, before you clutch your pearls about this, I want you to know that among performance majors, this is a very common opinion. In music education, it makes some sense too - not that the most able of students deserve a disproportionate amount of attention, but that they require different attention - that's why there are usually auditioned ensembles in the secondary schools.
I'm more of the "music for all" opinion. I don't care if the only thing students go on to play is Spotify, I want students to be able to understand why the music they love makes them feel the way they do. I want students to understand the underpinnings of their favorite songs and endeavor to recreate them. I also want every single student to experience learning an instrument - not just
because music
, but because the skills required to learn an instrument - even at the most basic level - are so important in other disciplines.
Do I expect every student to be a musician? Yes.
Do I expect every student to be a Musician? No.
Here then, is where I am at odds with so many of my peers. As an elementary school music teacher, and a beginning band teacher, I am providing a foundation for music in every student's life. I want the experience to be positive and powerful, but also, it needs to be challenging. I teach music skills and concepts. My students learn them and build on them. There's scaffolding and differentiation and all kinds of "real classroom stuff." We might bang on buckets and match pitch with a slide whistle - and yeah, I know approximately a trillion musical versions of Duck, Duck, Goose - but each of these entertaining activities has a specific and explicit musical purpose. I have extremely high (and to outsiders, often impossible-seeming) standards for performance - and students meet and surpass them.
My class is fun because excellence is fun. My class isn't Music Recess.
I'm not out to say that Music Recess is wrong - it's just not what I believe in and it doesn't work for me. There are plenty of students - even those who go on to be professional musicians - who had happy fun time for elementary music and loved the feeling of it and needed to learn to play and make it part of their life. If the music teacher in your building - whether it's you or another - wants kids to study music in a less...academic way than I do, it's not wrong or bad. Music is a part of human existence and however presented is important and valid.
I would hope then, that you wouldn't call me hardcore like it's a bad thing.
Which brings us back to college. Final paper - explain your philosophy of education. Cite those who influenced your thoughts both positively (
R. Murray Schafer
) and negatively (the way
Edwin Gordon
was presented to us). Explain the purpose of music education and your role within this purpose. Et cetra, et cetra, et cetra....
I slaved over this paper. I wanted it be clear. I wanted to finally help my instructor understand my goals and ideals. I wanted to clarify what I actually thought - to galvanize it and let it guide me in my student teaching so I could understand how the What of teaching was held aloft by the Why.
I got a giant, fat, red F.
I cried and raged to my friends and made an appointment for office hours. When I met with the instructor, the reason he gave for failing me was that my philosophy was both "wrong and harmful." (No. No hyperbole. That is seared into my memory forever. That's what he said.) He told me that expecting excellence from little children was inappropriate and that the job of an elementary music specialist was to allow students to hear music - to steep them in it, so that ensemble directors could "make something of them."
Swallowing my bile, I asked him if there was anything wrong with the structure of my essay. If it was riddled with errors or didn't meet the criteria in some way. He told me no, so I asked if he would consider grading my paper on that, rather than scoring my content. Again, he told me no, that was the grade I had earned, and that was the grade that would appear.
I left that class with several thoughts. One was that I was gonna' prove that jerkface wrong. (Which I'm satisfied to say I'm doing on a daily basis.) One was that I would be very precise when telling students what I was going to evaluate. And one was that I would be devoted to excellence in whatever I did.
That last one has had some repercussions, but I stand by the idea of "anything worth doing is worth doing right." (Thanks, Grandpa.) My right may be different than yours. My right may be difficult to understand (until you're blown away by a final product that you'd never believe children were capable of). But it's my right to have my own right, and it's most certainly not wrong.